Professional Masonry Installation & Repair in Cumming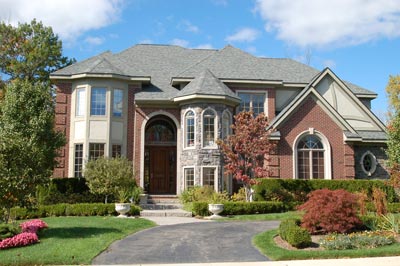 Masonry has been around for centuries. It is a construction practice that focuses on the building of structures using mortar and stone. Masonry is considered one of the most durable forms of construction; however, it takes a professional mason to ensure that it is done correctly.
The most common forms of Cumming masonry are brick masonry and stone masonry.
Bricks are made of fired clay that is available in all colors and sizes. These are considered some of the most long-lasting and durable materials. One advantage of building a home from brick masonry is that the homeowner will never have to worry about termite or fire damage.
The other form of masonry is stone. It is the oldest form of masonry and will last for hundreds of years. While stone masonry maybe the longest lasting, it requires the proper techniques for installation. You should only allow a qualified mason to provide stone masonry.
Our mason experts have over 20 years of experience in the field and practice the best techniques to ensure that your installation looks professional and lasts a lifetime.
Our Cumming Masonry Services
Stone Masonry
Retaining Walls
Brick Masonry
Block Masonry

Stone Veneer
Walkways
Stairs
Driveways

Pavers
Patios
Concrete Masonry
Brick Walls
Why Cumming Should Hire Us for Masonry
As an expert handyman in Cumming, Additional Home Solutions provides our customers with quality services at the most reasonable rates. Our goal is complete customer satisfaction and we have some of the best guarantees in the business. With over 20 years of experience, we provide Georgia residents with top-notch handyman, home remodeling and masonry services that they can depend on.
Recent Articles About Masonry
If you are looking for Cumming Masonry then please call 770-299-2576 or complete our online request form.