Expert Plumbing Repairs in Cumming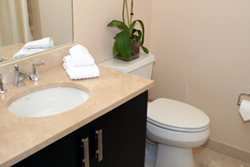 Periodically, homeowners will find that their plumbing system has sprung a leak or needs replacing. When you hire the professional plumbers at Additional Home Solutions, you will receive one of the most well-qualified Cumming plumbing repair contractors available in the area.
From simple toilet repair to complex plumbing pipe replacement, your Cumming plumbing system is safe with us. We have a staff of plumbing technicians who are highly qualified and well trained in all areas of plumbing repairs. Do not put off your plumbing repair since untreated plumbing leaks can damage your home, leading to costly home repairs such as wood rot and mold. We wil assess your plumbing system, point out the problem areas and provide solutions that will restore your plumbing to working order in no time.
Our Cumming Plumbing Repair Services
Plumbing Repairs
Pipe Replacement
Toilet Repair
Leaky Pipes

Plumbing Fixtures
Sink Replacement
Plumbing Inspections
Plumbing Supply

Leak Detection
Drain Cleaning
Faucet Repair
Bath Tubs
Why Cumming Should Hire Us for Plumbing Repairs
When you want professional plumbing repairs in Georgia, look no further than Additional Home Solutions. We have most experienced handyman in Cumming who are highly trained and skilled in all areas of plumbing repair, which means that you are guaranteed superior service. Having 20 years in the industry means that we will provide you with peace of mind and a stress-free experience. Give us a call today and see how we can help you.
Recent Articles About Plumbing Repairs
If you are looking for Cumming Plumbing Repairs then please call 770-299-2576 or complete our online request form.